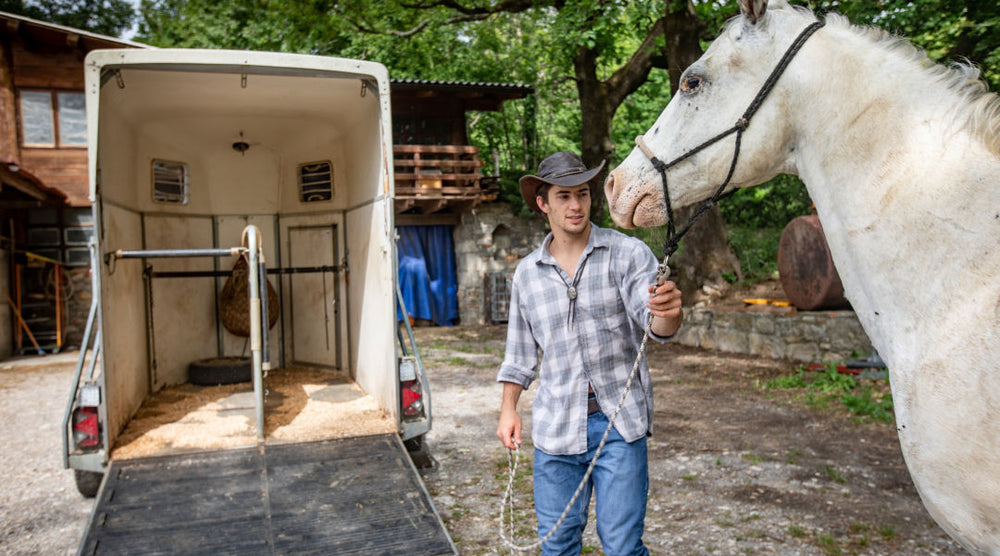 Training, raising and conditioning a barrel horse is a major commitment, and you'll put plenty of hours into getting that horse to its first race. When done right, though, that horse can become your barrel-racing partner for years to come. If you're bringing up a young horse, these tips can help you to maximize his chances of becoming a successful barrel horse.
Keep Training Fun
When bringing up a young horse, focus on ways to make training efficient so that you're not drilling on the same exercises over and over. In addition to keeping individual training sessions short, hold m only a few days a week. Incorporate other activities, like trail rides and rides in other arenas, to help educate and expose your horse while keeping your rides varied. Doing too much repetitive training with a young horse can lead to boredom and burnout, but varying routines can help to keep him engaged, laying the groundwork for a long career.
Take Care of the Basics
As you develop and train a young horse, his body will change throughout the first few years as he grows and develops muscle. Conduct regular saddle fit and feed program evaluations. Regularly checking in to ensure your horse's tack still fits appropriately and that he's getting the nutrition he needs can contribute to his comfort and success.
Haul All Over
Incorporate hauling into your training early on. To put in a top performance, your horse needs to be comfortable with hauling out, waiting around and then putting in a good run. The ability to stay calm and relaxed throughout all of this can enhance his performance, so focus on hauling like you would on any other element of your training. Try to get your horse off-property weekly, but not with the goal of competing. Instead, haul out to different locations, including competitions, spend a few hours there, then haul your horse home. Focus on showing your horse that traveling is a typical part of life and that he doesn't need to get worked up about leaving the property.
Listen to Your Horse
As you train, compete, and get to know your horse, you'll discover that he has certain preferences. Maybe he's the type that needs a long, slow warm-up before training, and maybe he does best at races when you bring an equine buddy along. Focus on what helps your individual horse to do best, and try to make those accommodations in your management.
Support Your Horse's Performance
Careful training and conditioning are the foundations of your barrel horse's performance, but you can boost his performance in other ways, too. EQ-Royal helps to support your horse's muscle performance, strength, speed and stamina. This blood builder is completely free of banned substances and will never test positive. It's an easy and effective way to support all of the work that you're doing with your horse, giving him an extra competitive edge during each race.
Thanks to BRL Equine's 90-Day Money-Back Guarantee, you can try EQ-Royal risk-free. See the difference it makes in your horse and how it can enhance the training and conditioning program that you already have in place.
---
Top trainers, owners and competitors rely on BRL Equine products to help their horses perform at their very best. You can get the same great results! Our all-natural equine nutritional supplements really work... guaranteed or your money back!