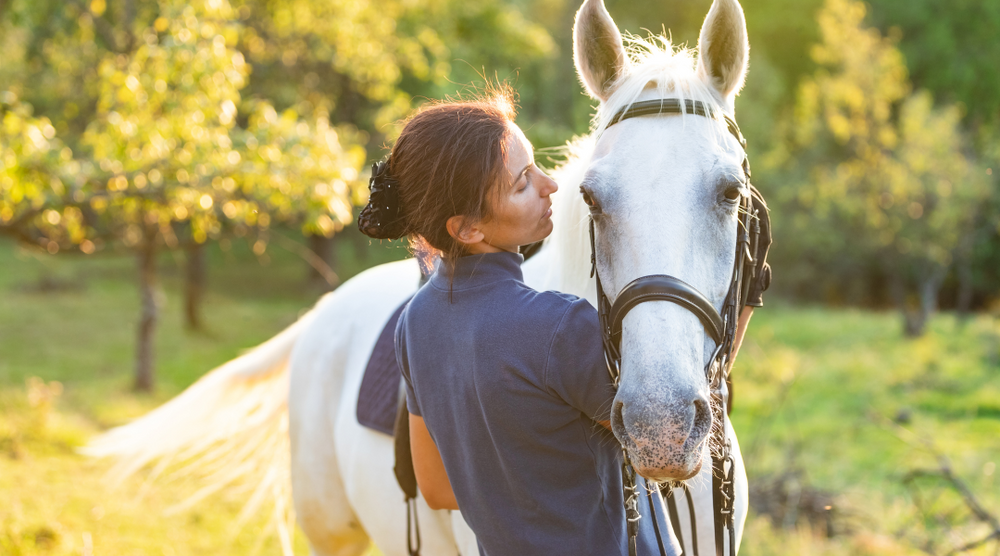 With show season approaching, it's time to think about your show and competition preparation. When you put the time and effort into getting your horse ready for show season, you can give him (and yourself) a competitive edge. Here are five to-do's that should be on your show ring preparation list this season.
Focus on Nutrition
Diet and nutrition won't just give your horse the energy he needs to train and compete; they can also contribute to his body condition and topline, too. As we come out of winter, it's time to reevaluate your horse's diet. If you haven't done so yet, have your hay tested so you're aware of any nutritional deficiencies that you'll need to make up for with supplements. Check your horse's weight and adjust his feed as needed to support an optimal weight and condition as he goes back into serious work.
Schedule a Tune-Up
When you have your vet out for spring shots, make sure to also schedule some time with an equine chiropractor or equine massage therapist. As your horse gets into more intense work, he may benefit from chiropractic or massage sessions. This spring tune-up can help to ensure that his body is in optimal alignment so that your conditioning goes smoothly.
Check Tack Fit
This is also an ideal time to check your tack fit. If you're competing a young horse, he may have grown, so your show tack may not fit him as it did in the fall. The same is true if your horse lost condition or lost or gained weight. Take a few minutes and check not only your show saddle, but also your schooling saddle's fit. In some cases, you may need to adjust the pads that you're using with your saddle. If the fit is too poor, though, it may be time to borrow or buy another saddle.
Work on Conditioning Early
Start your conditioning program as early as possible so that you're not tempted to rush through it to get ready for your first event of the season. When you start early, you'll have time to see how your horse is handling the conditioning and then adjust the program if you're progressing too quickly. Some of the best conditioning, like long periods of walking and hill work, takes time to accomplish correctly but can pay off with a fitter, stronger horse come competition time.
Feed EQ-Royal
After you've put in all of the work preparing your horse for the show ring, you can give him an extra boost during every competition and workout by feeding EQ-Royal. This blood builder supports your horse's endurance and athletic performance. It's completely drug-free and will not test, so you can use it with confidence during show season. Plus, with BRL Equine's 90-Day Money-Back Guarantee, you can see how EQ-Royal works completely risk-free.
Buy EQ-Royal now and see the difference it can make in your horse's competition season.
---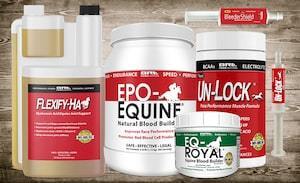 Top trainers, owners and competitors rely on BRL Equine products to help their horses perform at their very best. You can get the same great results! Our all-natural equine nutritional supplements really work... guaranteed or your money back!