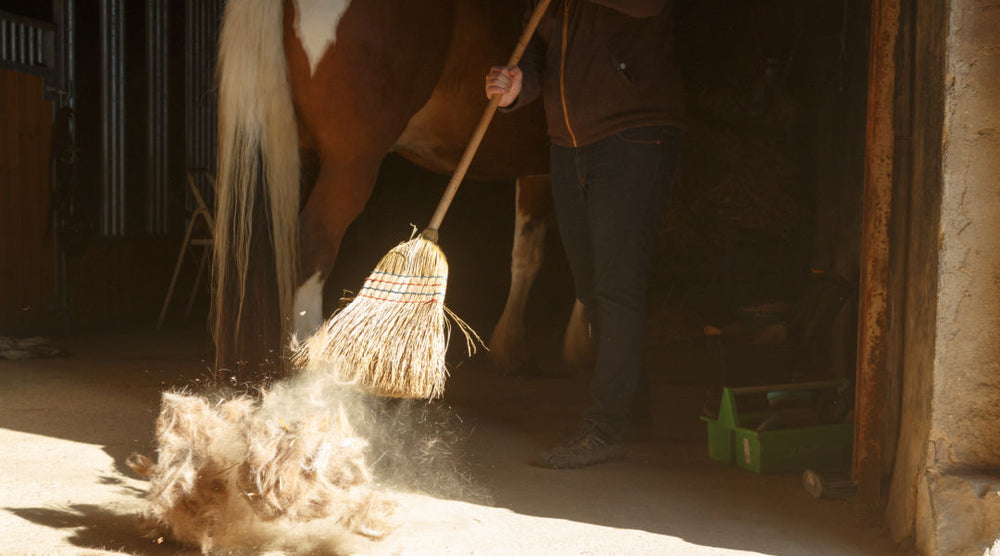 Before you know it, long summer days will be here. Is your barn ready? While horse shows and competitions are still slowly starting up, now is the perfect time to knock these important items off of your to-do list so you can focus on riding and training your horses when the summer arrives.
Clear out your hayloft. Before you bring in a new load of fresh-cut hay in June, take some time and give your hayloft or hay storage area a thorough cleaning. Pull up all of the pallets and remove any hay that's fallen down under them;this will help with air circulation to prevent mold. Move all of your remaining hay into one area so that you can easily mix it in with new hay. This cleanout is a big chore, but it can help to minimize dust and mold and keep your horses healthier.
De-clutter your barn. While you're packing away your winter blankets and getting out your summer gear, focus on de-cluttering the barn. Gather any items that you'll no longer need and sell them online or donate them to a local horse rescue or 4-H group. If your barn aisle or tack room are unorganized and messy, invest in some organization systems, like extra hooks, blanket racks and plastic totes. The more items that you can move out of your barn aisle, the better to reduce the chance of a horse getting hung up on something.
Focus on water. Take a day and check all of the water sources on your property. Give buckets, troughs and automatic waterers a thorough cleaning.Apple cider vinegar can help to cut through any algae that's starting to develop. Check to make sure that your automatic waterers are functioning, and inspect all plumbing for leaks. Don't forget to focus on downspouts and gutters, too. Clean out your gutters and make sure that downspouts are effectively draining water away from your structures. You may need to adjust your drainage after the strain of a hard winter, so be sure to check these items after a hard rain.
Replenish your first-aid kit. You don't want to be scrambling for first-aid items when you need them, so check your first-aid kits now, including your barn's kit,as well as the kit that you keep in your trailer. Take an inventory and order any items needed. Be sure to also check expiration dates on medications and ointments, and replace any that no longer good.
Stock up on BRL Equine supplements. If you're planning to compete your horse this year, BRL Equine supplements can help give your horse an advantage in the show ring, on the cross-country course, on the racetrack and in the barrel-racing arena. With supplements available to support peak performance and endurance, help reduce cramping and reduce bleeding during intense exercise, you can support your performance horse during both training and competition. Plus, BRL Equine supplements are free of banned substances, so they won't test – we guarantee it. With our 90-day money-back guarantee, you can try a new supplement and see the difference it makes in your horse, risk-free. It's an ideal way to ensure your horse is truly ready for the demands of the competition season as summer approaches.
---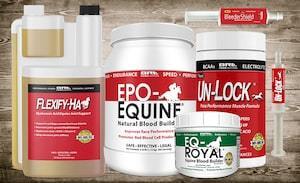 Top trainers, owners and competitors rely on BRL Equine products to help their horses perform at their very best. You can get the same great results! Our all-natural equine nutritional supplements really work... guaranteed or your money back!