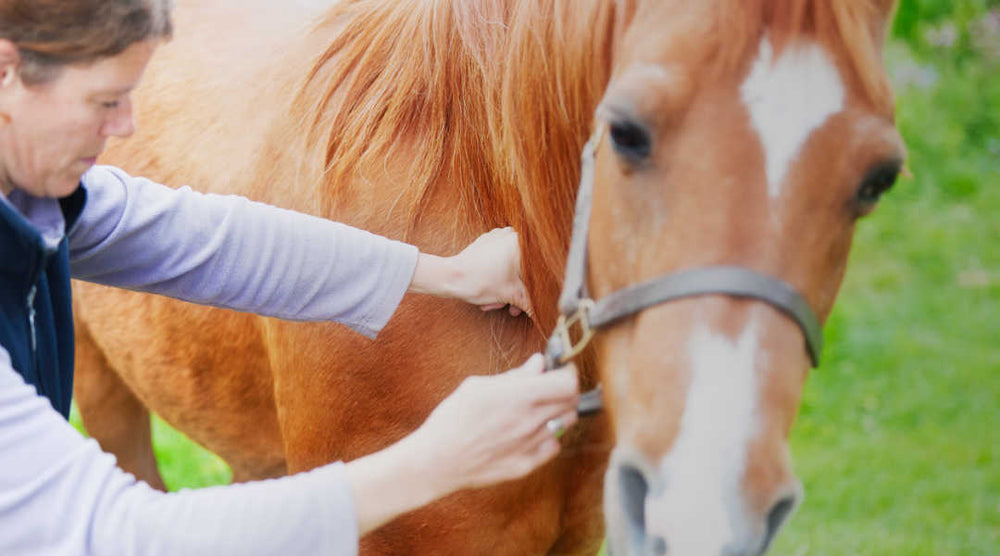 Just like human athletes, equine athletes experience body aches, knotted muscles and post-competition soreness. While turnout and cold hosing can help to a degree, equine massage therapists and equine bodyworkers can make a significant impact on horse health and a horse's athletic performance. But it's also important to find the right massage therapist or equine bodyworker for your horse, since you need someone with a blend of the right skills, experience and approach. These tips can help you to find a massage therapist who's the right match.
Consider the Services You Need
Before you start looking for a bodyworker, think about the types of services that would be ideal for you and your horse. Are you looking for someone to come in regularly to work on your horse in a maintenance-type situation? Are you rehabilitating your horse from an injury and looking for bodywork to support that rehab? Do you need someone who can travel to events to perform pre- and post-competition bodywork?
Many equine bodyworkers offer some if not all these services, but it's a good idea to know what you're looking for before you start talking to bodyworkers.
Get Referrals
One of the best ways to find a talented equine bodyworker is through referrals. Talk to other horse owners, trainers and even your veterinarian to see if there's an individual that they would recommend.
Ask Detailed Questions About Schooling and Experience
Education opportunities for equine massage and bodywork is largely unregulated. That means that a practicing equine massage therapist could have gone to a weekend program, or they could have attended a year-long program with a significant internship. Ask about the programs that they've attended, as well as internship experience and how long they've been practicing.
Ideally, you'll want to find an equine bodyworker or massage therapist who has worked with plenty of horses in your discipline. Different disciplines often create different physical issues in horses. For instance, dressage horses tend to have a lot of muscle tension in their necks, whereas back tension and back pain is more common in barrel racers. A bodyworker who is well-versed in the mechanics and the potential physical problems of your discipline may be better able to identify and help with your horse's physical challenges.
Ask About Learning Opportunities
Depending on how involved you want to be in your horse's care, you may want to ask a bodyworker about opportunities for you to learn some basic techniques. Many equine massage therapists will teach you some basic strokes or stretches so that you can help to maintain the benefits of massage in between appointments.
Getting Started with Bodywork
Bodywork offers many horse health benefits, from relieving pain and tension to even helping to prevent injuries. When your horse feels better, he can perform better — and you may even see improved race or competition results in him.
Don't forget that you can also support your horse's muscle function with Un-Lock, a unique combination of muscle-supporting amino acids, as well as electrolytes and essential vitamins. Un-Lock's nutrients are proven to prevent cramping, improve performance and improve muscle recovery.
Get Un-Lock today and get your horse ready for the upcoming competition season. 
Meta description: 
---
Top trainers, owners and competitors rely on BRL Equine products to help their horses perform at their very best. You can get the same great results! Our all-natural equine nutritional supplements really work... guaranteed or your money back!