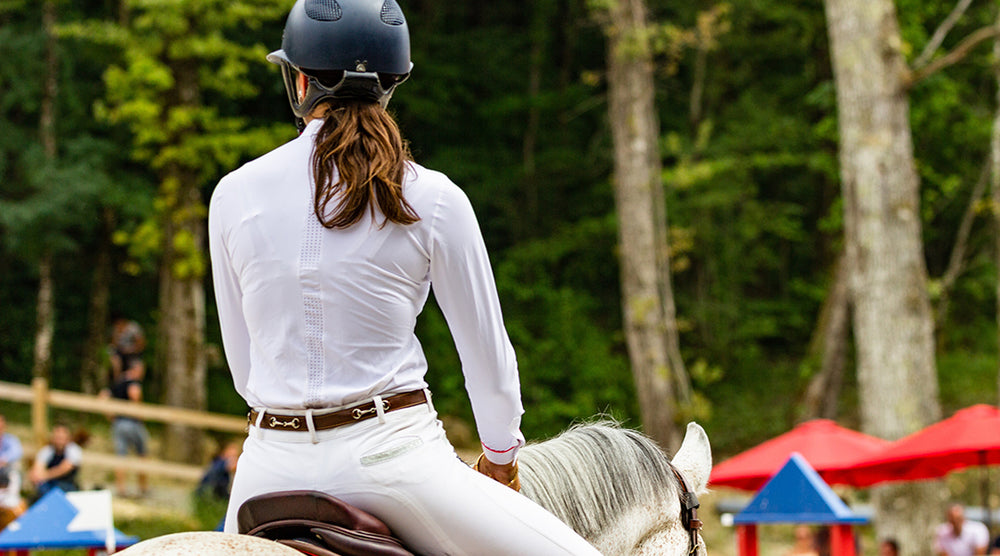 The COVID-19 pandemic all but brought the horse showing world to a halt earlier this year, but slowly, some shows have started up again. While many virtual horse shows cropped up, there's nothing quite like the experience of getting into the ring – though that experience looks vastly different now. If you're planning to head to a show this season, consider the changes that you'll see and the additional steps you should take to keep yourself safe.
Be Prepared for New Policies
When you head to a show, be ready for additional policies and more rules than what you'd normally find. Restrictions on access to the warm-up area, limits on the use of common areas and additional rules about on-grounds camping are just a few changes that you're likely to see.
Chances are that the registration process will also be transformed. Be prepared to submit your registration ahead of time online to avoid unnecessary in-person contact with show staff. Make sure that you have scanned copies of your horse's vaccination records and Coggins certificate to help streamline this process.
Leave Your Friends at Home
As shows work to implement social distancing, spectators are limited. This means that you should try to keep your group to a minimum, bringing along only the people who are essential to competing, like your groom and your trainer. Friends and family who aren't competing should stay home, but do see if the show offers live streaming so that they can tune in to support you.
Focus on Your Safety
While shows do their best to maintain social distancing and the safety of all staff and competitors, you can take some additional steps to help protect yourself. Start by packing a supply of clean face masks and plenty of hand sanitizer. Bring along a thermometer so that you can monitor yourself for a temperature.
Identify items that you might traditionally share between your barn mates during shows, like pitchforks and saddle soap, and try to pack enough of these items so that everyone has their own supply to minimize cross-contamination. Think about bringing your own lunches for the show, since this can help to keep you away from potentially crowded food trucks.
Keep in mind that your lodging arrangements may be dramatically different as well. Call hotels early to ensure that they are open and taking reservations. If you're traveling into a different state, do some research to make sure that restaurants are open. Some may be offering pickup only, while others may be open for dine-in service.
Be Ready For a New Experience
Showing in 2020 is going to be a new experience for everyone. Try to focus on making the most of the time that you have in the show ring with your horse. Don't forget to thank show staff for their efforts to keep the shows operating this year, and best of luck with your competition season!
Meta description: Horse shows in 2020 will look vastly different. Here's what you need to know to make the most of your competition season this year.
---
Top trainers, owners and competitors rely on BRL Equine products to help their horses perform at their very best. You can get the same great results! Our all-natural equine nutritional supplements really work... guaranteed or your money back!