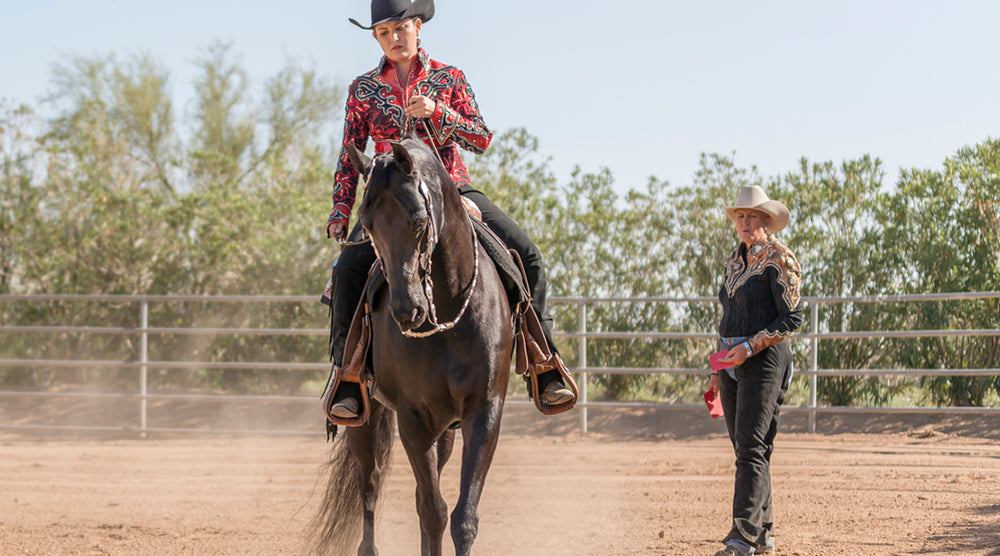 The changing seasons mean changing riding schedules, horse care routines, and more. But with the changing seasons, are you also thinking of changing trainers? If so, you aren't the only one. At the end of a competition season, riders often decide that it's time to try working with a new trainer. If you're one of those riders, these tips can help you to find someone who's a good fit for your riding goals.
Decide if You're Willing to Move
Relocating your horse may be a necessary part of working with a new trainer, so think about whether you're willing to relocate and if so, how far you're willing to commute. If you are willing to relocate, make a list of must-haves that you'd want in a barn, like an indoor arena, heated tack room, a certain number of turnout hours per day, and more.
Think About the Services You Need
Trainers develop different relationships with their clients, and some trainers will offer services that others don't. Think about the types of services that you'll want and need from your new trainer. For instance, if you're bringing along a young horse, you might want a trainer who is experienced in working with youngsters and who would be willing to school your horse for you.
Consider what opportunities you want to have available to you, too. Are you looking for a trainer with a large body of students who creates a sense of community among riders? Do you want to travel to local or regional shows, or do you have your heart set on national competitions?
Consider Trainers You've Watched at Shows
One of the best places to start in finding a new trainer is often to think about the trainers that you've seen at shows or events. If you've had the chance to observe a trainer in action, you may already have a sense of their teaching style and how their riders perform. Before you approach the trainer, try to talk with riders who train with them to get a sense of whether the training program might be a good fit.
Have a Conversation About Your Goals
When you've found a trainer who you feel might be a good fit, have a conversation with them. Talk about your short-term and long-term goals and some of the current challenges you're facing. This is the time to see if the trainer is in a position to support you in your goals, and to see whether you'd fit in well with their existing program. Be sure to ask any other questions you might have about rates, time commitment, training requirements, competition or show requirements and any other concerns.
Take Some Trial Lessons
Before you commit to working with a new trainer, arrange some trial lessons. You might be able to observe a few lessons with other students before signing up. Either way, riding with the trainer at least a few times is important in making sure that their teaching style and your learning style mesh well.
A great trainer is not only integral to your success as a rider but also how much you enjoy riding. With the changing seasons, it may be time to change your trainer, too, so that you're ready for next year's competition season.
---
Top trainers, owners and competitors rely on BRL Equine products to help their horses perform at their very best. You can get the same great results! Our all-natural equine nutritional supplements really work... guaranteed or your money back!