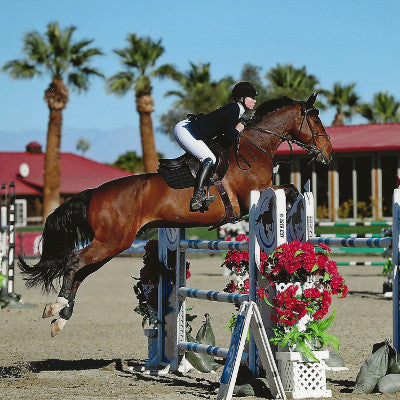 Un-Lock for Muscle Building
Zoe Conlee is a young professional who owns and operates her own premier training program out of Ridgefield, Washington. Zoe Conlee and her business, Winning Time Training, specialize in Hunter/ Jumper disciplines. She explains that Winning Time Training regularly hosts a "team of 20 full training horses and attends 10-15 USEF Premier Shows per year, as well as a mix of local shows." Winning Time Training's goal is to provide a safe, educational, and positive environment for all of their horses and riders.
Riding from a young age, Zoe has competed at the Regional Grand Prix level since age 15, and has earned numerous top 10 finishes in the Northwest circuit. Demonstrating her drive and dedication to her equestrian career, Zoe finished her Bachelor's degree in Business Administration at just age 20 and has grown her riding career and training program exponentially since then.
http://www.winningtimefarm.com/training.html
"For Winning Time Training, BRL Equine's Un-Lock is a must for reaching optimal equine performance!"
Zoe was first introduced to BRL Equine supplement, Un-Lock, when looking for a supplement to help training horses build muscle. She explains she "was first introduced to the Un-Lock product as a way to help get new horses in the program building muscle more quickly [and has] been blown away by the results."
Zoe uses Un-Lock powder daily for her personal show horses to improve recovery times and reduce muscle damage. She explains "since beginning use of Un-Lock, I have noticed a difference in the athletic performance of the horses, and find that they gain muscle and fitness much more quickly than without the supplement."
Accomplishments:
11th in the $20,000 Kubota Canada Grand Prix 2018
2nd in the $10,000 Jumper Derby 2018
2nd in the $5,000 Under 25 Class Thunderbird Show Park 2017
USHJA Horsemanship National Gold Medalist 2014
USHJA Horsemanship National Silver Medalist 2012
USPC Member for 9 years
Winning all three JR Hunter Medals in Equitation at age 15
Winning Hillcrest JR Medal Final at age 12
---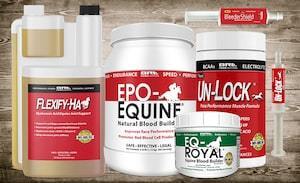 Top trainers, owners and competitors rely on BRL Equine products to help their horses perform at their very best. You can get the same great results! Our all-natural equine nutritional supplements really work... guaranteed or your money back!