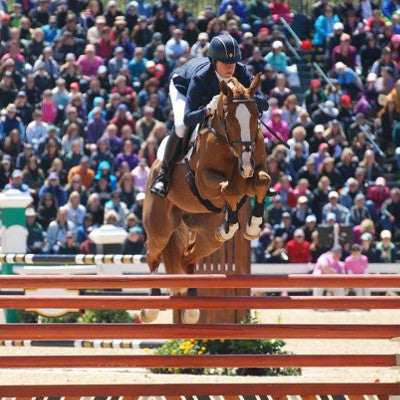 'Un-Lock and EQ-Royal keep CCI**** Eventing Horses Hydrated and Recovering Quickly'
Lillian Heard is a 3 Day Event rider who trains, coaches, and competes across the US. She has also competed internationally in Ireland and England. Named to the high performance summer training list of 2017, Lillian Heard is one of US Eventing's rising stars.
Lillian has trained with some of the best Dressage and Eventing riders, including Boyd Martin, Silva Martin, and Jan Byyny. Lillian has utilized this training as well as experiences training and competing overseas to cultivate her riding to the international level. She explains that "I have spent more time than most young professionals in the 'learning phase' of my career before I decided to go out on my own. You have to understand though that there are a million different ways to be successful with horses and I was not satisfied just knowing how one or two people have gotten to the top. Good riding comes in all different shapes and sizes and I can bring all of these different techniques into my training regime."
Lillian currently competes two of her own horses, Share Option and LCC Barnaby. Both of which she competed at the Rolex Kentucky 3 Day Event in 2016 and 2017; Lillian had also competed Share Option at Rolex in 2015. Share Option is a 2003 Irish Sport Horse gelding Lillian purchased as a green 5 year old and brought up through the levels herself. During her time training in Ireland, Lillian came across Irish bred LCC Barnaby. Barnaby was new to eventing but quickly proved to have great potential under Lillian's training- going on to finish 13th at Rolex in 2017.
Lillian began using BRL Equine supplements, EQ-Royal and Un-Lock, in early 2018. She says that: "My horses spend a large part of their year preparing for competitions, traveling to competitions, or stabling at these competitions. This puts a lot of stress on the horse and I have struggled to keep them properly hydrated and feeling good in their body during the most intense parts of the season. Un-Lock and EQ-Royal have been a tremendous help to keep my horses healthy. They feel and look better while they are working and most importantly recover quicker from a hard week of competing. I would recommend these supplements to any horse owner looking to get an edge on the competition."
Accomplishments:
Competed in 2015, 2016, 2017, 2018 Rolex CCI**** 
Placed 13th and 15th in 2017 Rolex CCI****
Competed in 2017 Burghley Horse Trials 
---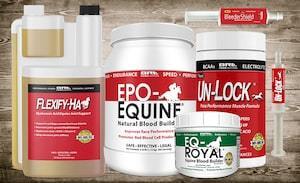 Top trainers, owners and competitors rely on BRL Equine products to help their horses perform at their very best. You can get the same great results! Our all-natural equine nutritional supplements really work... guaranteed or your money back!