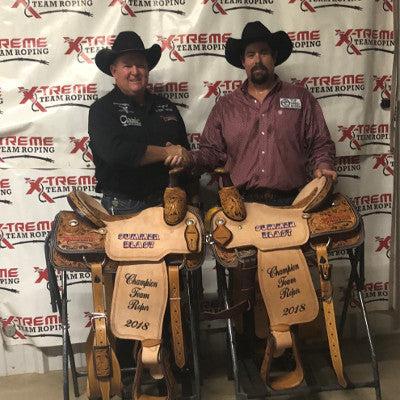 Un-Lock Keeps Money-Making Roping Horse at the Top
Justin Long is a Team Roper competing out of Whitney, Texas. 
Competing since a young age, Justin started making a name for himself during his High School Roping career in North Texas. With competition earnings nearing $200,000 for the combined years 2007 and 2008, Justin certainly earned a place in the High School Rodeo world. 
After High School Justin spent 5 years in the United States Navy before heading home to restart his roping career in 2015. Since then he has won multiple competitions in the World Series Team Roping circuit and won the title of Reserve Champion in the Big Break Team Roping Classic in 2018. He has also qualified for the Roping World Series Finale in Las Vegas, Nevada in 2018.
He currently competes on three quarter horses whose barn names are Slim Shady, Slick, and Punch. Slim Shady is a 13 year old, 15 hand gelding. Despite having a goofy personality, Justin explains that when Slim Shady "steps in the arena he means business, and he takes his job seriously". Slick is a 16 year old, 16 hand gelding, known for being a horse that "anyone can go win on". Lastly, Punch is Justin's "up and coming" Heel horse. He is 10 years old and 15.3 hands. 
Justin was introduced to BRL Equine Nutrition in early 2018 after looking for options to keep his competition horses from becoming as sore and "unwilling to step up and go". After trying
Un-Lock
on his main heel horse, Slim Shady, Justin immediately noticed a huge difference. Justin explained "he's been on
Un-Lock
for a little more than a month now and I'm very impressed with how much more alert and focused he is. He used to get sore and wasn't performing his best but since being on the
Un-Lock
he has more energy, doesn't get sore, his recovery time is unbelievable now! I recommend it to all my friends to try. Since being on
Un-Lock
Slim and I have won a little over $12,000". 
Accomplishments:
Qualified for Roping World Series Finale in Las Vegas, Nevada 2018
7th in San Antonio Roping 
2018 Big Break Team Roping Classic Reserve Champion 
2015-2017 Multiple Roping Competitions in the World Series Team Roping Circuit
2008 North Texas High School Rodeo Reserve Champion Team Roper
2007 

North Texas High School Rodeo Reserve Champion Team Roper

2007 Top 10 in Tie Down Roping
---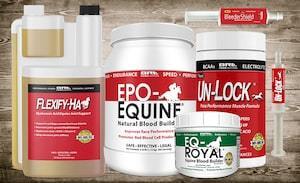 Top trainers, owners and competitors rely on BRL Equine products to help their horses perform at their very best. You can get the same great results! Our all-natural equine nutritional supplements really work... guaranteed or your money back!