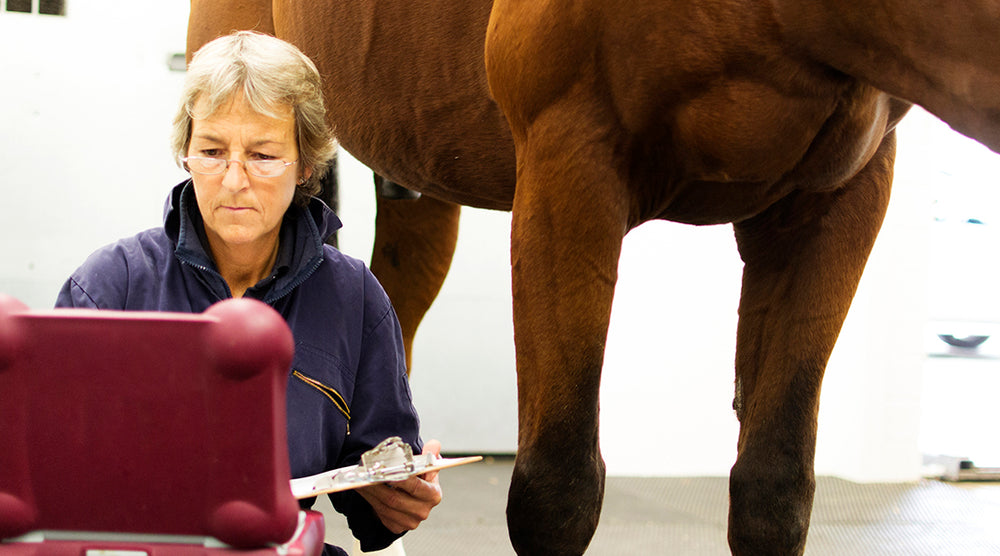 Getting your horse to a competition is no small feat. There's the immense time spent schooling your horse and preparing yourself, and then there are the bathing, braiding, entry fees and transportation. Every competition is the result of a tremendous amount of work, but if your horse tests positive for a prohibited substance, the results of all that preparation can be lost in an instant.
The challenge is that prohibited substances aren't just contained in medications; they can be in many other substances, including feed and supplements. Keeping your horse free of these substances requires a deliberate and comprehensive approach.
Start with Your Sport's Governing Body
Before you head to a competition, familiarize yourself with the substances that are prohibited by the sport's governing body. For many riders, this will be the United States Equestrian Federation. The FEI also maintains a searchable online database of prohibited substances as well as a list of prohibited substances.
In addition to checking with the governing body, be sure to also check the rules of any other equestrian associations and organizations that you're a member of. Different organizations may have different rules, so you'll need to verify substances in multiple locations.  
Double-Check With Your Vet
Medications are a potential source of banned substances, so discuss your competition goals with your vet whenever your horse is receiving any sort of treatment. Have a list of those prohibited substances that you need to avoid on hand so that you and your vet can verify that your horse's medications won't affect your ability to compete.
If your horse needs to be on a medication that's prohibited in competition, your vet should be able to provide you with details on the withdrawal period so that you know when your horse can compete again.
Purchase Hay and Grain from Reputable Manufacturers
Both hay and grain can also potentially be contaminated by prohibited substances. For instance, hordenine, which is sometimes found in brewers' grains and sprouted barley, can cause a positive test. Alfalfa hay may contain DMSO. Even morphine, contained in poppy seeds, can get mixed into oats.
To avoid inadvertently feeding your horse these substances, buy hay and feed from reputable manufacturers who specialize in horse feed. Choose only manufacturers that implement strict quality-control standards and have dedicated lines for processing horse feed only.
Monitor Your Supplements
Before putting your horse on a supplement, you'll need to do some research into its ingredients and cross-check them with the lists of prohibited substances. Even herbal supplements aren't necessarily safe for use in competition. Common herbs like rosemary can have stimulant or tranquilizing effects, and they may be forbidden. 
When you buy supplements from BRL Equine, the process is easier. All BRL Equine supplements are guaranteed to be free of prohibited substances, and your horse will never test positive while using our products. We can offer this guarantee because of our strict manufacturing quality control. We perform more than 100 quality-control checks to test for contaminants and ensure that our supplements are competition-safe. You can buy with confidence, knowing that our products will never cause your horse to fail a test.
Buying from BRL Equine is an excellent way to ensure that you know just what your horse is consuming, especially when you're competing with your horse.  
---
Top trainers, owners and competitors rely on BRL Equine products to help their horses perform at their very best. You can get the same great results! Our all-natural equine nutritional supplements really work... guaranteed or your money back!