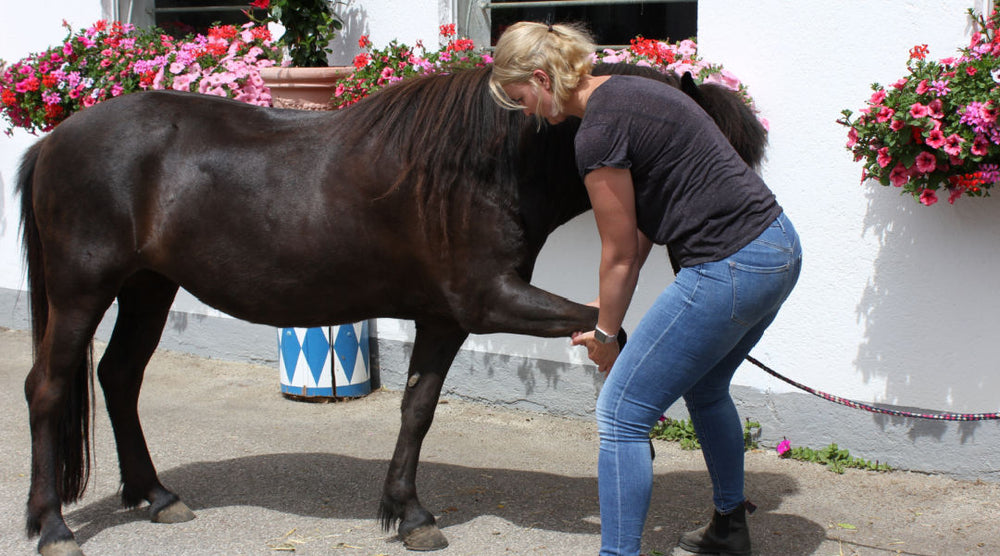 A joint supplement can be a valuable addition to your horse's joint health management plan, but joint supplements aren't all created equal. For a supplement to be effective, it needs to include ingredients at levels that will help support your horse's joint health and relieve joint pain and inflammation. Whether you're ready to start your horse on his first joint supplement or think that it's time for a change, these steps can help you choose your next supplement wisely.
Consider Your Horse's Age and Activity Level
A senior horse's joint supplement needs will differ from what your yearling growing up in the pasture will need. Consider your horse's age, any current joint health issues and his activity level when deciding the type of supplement that's best. Many supplements offer multiple formulas, including basic support and a more comprehensive supplement that delivers higher dosages of ingredients to support active performance horses and seniors.
Look For Quality Ingredients
When assessing a supplement's quality, start with its ingredients list. Look for these most common options:
Hyaluronic acid: When used as a supplement, hyaluronic acid — which occurs naturally in cartilage and joint fluid — has been successful in helping to reduce both pain and inflammation.
Methylsulfonylmethane: Also known as MSM, this naturally occurring compound has valuable anti-inflammatory properties, and it's often incorporated into joint supplements for that reason.
Vitamin C: A powerful antioxidant, Vitamin C inhibits oxidative damage to your horse's organs and tissues, and may protect horses from suffering joint and muscle inflammation and damage.
Consider Ingredient Dosage
A supplement may contain the ingredients you're looking for, but that doesn't necessarily mean they are provided in amounts sufficient to be effective. For best results, we recommend:
Hyaluronic acid: 200 mg/day
MSM: 2000 mg/day, though most supplements don't include levels this high
Vitamin C: 1,000 mg/day
These levels are recommended for ingredients that are used alone. When multiple ingredients are paired in a joint supplement, lower or higher levels of each may be included, yet can still be effective as the ingredients work synergistically.
Avoid Ingredients That Will Test Positive in Competition
Horses may test positive for some common ingredients in some joint supplements, so it's important to avoid these supplements if you're completing your horse. For example, devil's claw is frequently included in joint supplements, but the USEF prohibits it.
Before putting your horse on a new supplement, carefully go over the banned substances lists of any governing body that you compete under. Compare the supplement ingredients list and make sure that you can compete your horse while he's on that supplement.
Alternatively, it's easy to know that your horse won't test positive when you buy BRL Equine supplements. Supplements like EQ-Royal and Flexify-HA are free of substances banned under the USEF Drugs and Medication Guidelines and the FEI Prohibited Substances List.
Prioritizing Joint Health
Joint supplements can help relieve pain and inflammation, and some can help to protect joint health and even encourage cartilage growth. Feeding a joint supplement will be most effective when you follow the dosage directions and incorporate other supportive measures, like conditioning your horse with joint health in mind and riding on footing that helps to minimize joint concussion.
Flexify-HA's winning combination of hyaluronic acid, MSM and Vitamin C safely and effectively prolongs the life of your horse's joints and cartilage. Order Flexify-HA today and see results in as little as two weeks.
---
Top trainers, owners and competitors rely on BRL Equine products to help their horses perform at their very best. You can get the same great results! Our all-natural equine nutritional supplements really work... guaranteed or your money back!