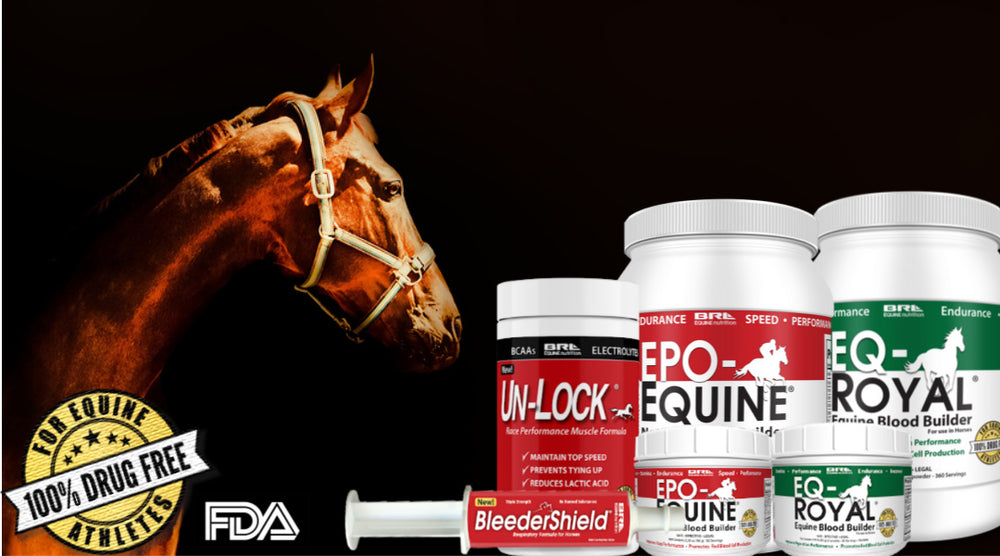 If you've ever perused the supplement aisle of a tack store, thumbed through the supplements pages of your favorite horse supply catalog or done an online search for these products, then you're familiar with the huge variety of horse supplements on the market today. But just because a supplement is available for purchase doesn't mean that it's a quality product, nor that it will be effective for your horse. Three product features will help guide you to a quality equine supplement.
Quality Ingredients and Production
When evaluating a horse supplement, your first focus should be on the quality of the ingredients it contains and how those ingredients are handled and processed. Look for a supplement produced in accordance with the FDA's Current Good Manufacturing Practices. These practices regulate factors such as the purity of ingredients, quality management systems, operating procedures and more. (All BRL Equine supplements meet or exceed Current Good Manufacturing Practices.)
In addition to looking for quality ingredients, it's just as important to make sure that a supplement doesn't contain undesirable ingredients. For instance, some electrolytes incorporate sugar, which isn't beneficial for your horse if you're buying the product to help replace electrolytes lost through sweat.
Learning to read a supplement label can help you to gauge the product's quality. When you understand that ingredients are listed in descending order according to weight, you can better understand how much of each ingredient a particular supplement contains.
Scientific Research and Testing
Determining the effectiveness of the countless supplements available can be a challenge. Instead of purchasing a supplement based on a company's claims and anecdotal advice, look for supplements backed by scientific studies.
At BRL Equine, we're proud to offer supplements with scientific studies that prove their effectiveness. For example, a study conducted by researchers at the University of Minnesota College of Veterinary Medicine revealed that the active ingredient in BleederShield, Yunnan baiyao, significantly reduced bleeding time in horses. A clinical study of EPO-Equine found that horses on the supplement had larger and more red blood cells, produced a normal immune response, had more oxygen in their blood for improved blood quality and experienced elevated exercise physiology and performance.
When you look for supplements with research and studies behind them, you can feel confident that you are investing in products that will work for your horse.
Product Guarantees
When a company stands behind its supplements, you can buy with confidence. BRL Equine offers a 100% No-Hassle Money-Back Guarantee. If you're not completely satisfied with your purchase, return it within 90 days for a full refund, even if you've used the entire container.
Choose Supplements Wisely
Ultimately, it's important to find the right supplement for your horse. Variations in ingredients — including the quality and amounts of those ingredients — as well as manufacturing processes can affect how well a supplement will work for your horse.
If you have questions about whether a supplement is right for your horse, start by talking with your vet. Read the ingredients, look for compliance with the current Current Good Manufacturing Practices and make sure you're buying from a company that stands behind its products with a guarantee.
Have questions about BRL Equine products? Contact us today and we'll get you the information you need to make an informed supplement purchase.
---
Top trainers, owners and competitors rely on BRL Equine products to help their horses perform at their very best. You can get the same great results! Our all-natural equine nutritional supplements really work... guaranteed or your money back!