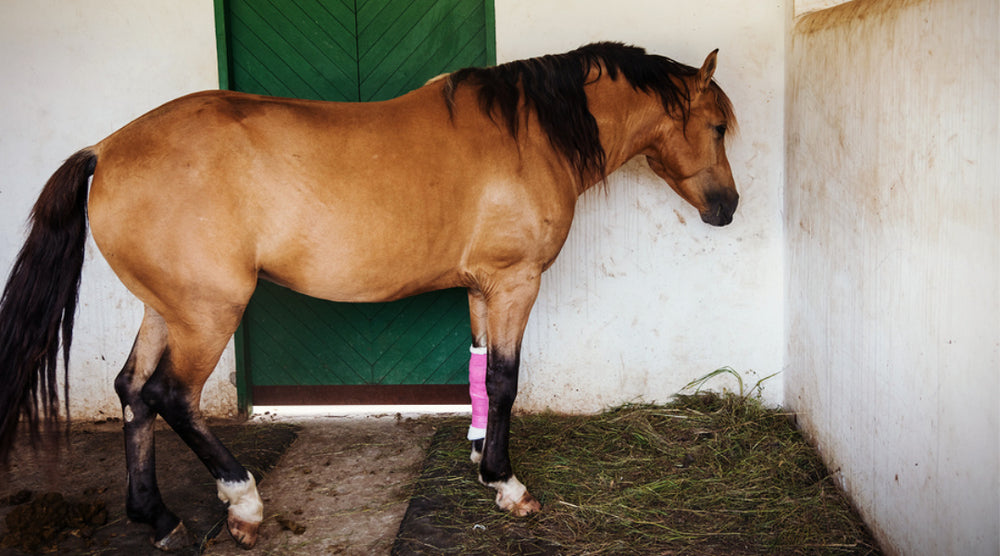 Lameness issues can be frustrating, difficult to diagnose and recurring – so it's best to avoid them in the first place if at all possible. Barrel horses are prone to certain types of lameness issues. But if you familiarize yourself with these issues and understand how to prevent them, you can increase your horse's chances of staying physically sound through his entire barrel-racing career.
Common Barrel Horse Lameness Issues
Horses in different disciplines tend to develop particular types of lameness issues. According to a 2011 study, high-performing barrel horses whose legs were radiographed revealed fetlock abnormalities in their front legs. Those issues included:
sesamoid inflammation in 70% of the study horses
synovial pad scarring or inflammation resulting from repeated trauma and extension in 56%.
osteoarthritis resulting from a bone spur in 36%.
bone chips in 13%.
Additionally, many of the horses in the study showed more external lameness symptoms on the right front leg than on the left, but the radiographs revealed more abnormalities in the left front leg, likely because of the impact and hyperextension that occurs when a horse turns.
Preventing Lameness Issues in the Barrel Horse
While leg injuries and lameness are prevalent in barrel horses, there are plenty of ways that you can help to prevent those issues from occurring in your horse.
Train and Run in Appropriate Footing
If you own your own facility, you'll have total control over the footing you train in. It's well worth the investment to purchase footing to create an arena with enough depth to prevent your horse from punching through to the arena base, which will damage your arena and potentially injure your horse at speed. Once you've purchased that footing, take steps to maintain it regularly and be prepared to replace the footing once it wears out.  
You'll have less control over footing if you don't own your facility or when you travel to competitions. Still, it's important to be aware of what you're running your horse over. If the footing is bad, it may be worth not running your horse in order to keep him sound for future competitions.
In addition to paying attention to footing, invest in quality, well-fitting leg boots for your horse.
Avoid Starting Horses Too Young
To set your horse up for a healthy career, avoid starting him too young. One of the best things you can do for your barrel horse is to give his body time to mature before beginning the physically demanding aspects of training for barrel racing. By being patient and progressing slowly with young horses, you can potentially enjoy longer competition careers with them.

Use Therapies to Aid in Workout Recovery
After the stress of a workout, put therapeutic treatments to work for your horse. Icing his legs, using poultices and investing in equine massage therapy can all aid in your horse's recovery. Cross-training your horse can also contribute to his muscle strength and overall agility, helping to reduce his chance of being injured.
Un-Lock can also aid in your horse's muscle recovery after a hard workout. This muscle supplement contains BCAAs, amino acids, electrolytes and essential vitamins that help to reduce cramping, speed recovery, and reduce muscle fatigue. Learn more about Un-Lock and try it today, risk-free.
Treating Lameness Issues
Thanks to ongoing veterinary advancements, we now have many different ways to treat lameness issues, if and when they do occur. Treatments such as IRAP, stem cell therapy, shockwave therapy and more can help a horse's body to repair and recover from an injury, and we can supplement those therapies with drugs such as Tildren, corticosteroids, and a host of anti-arthritis medications. 
You may not be able to prevent every lameness issue in your barrel horse, but with careful maintenance and training, you can reduce their chances of occurring.
---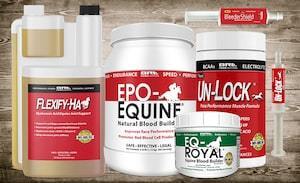 Top trainers, owners and competitors rely on BRL Equine products to help their horses perform at their very best. You can get the same great results! Our all-natural equine nutritional supplements really work... guaranteed or your money back!